This final blog post was jointly written by Twana, Melinda and Stephanie.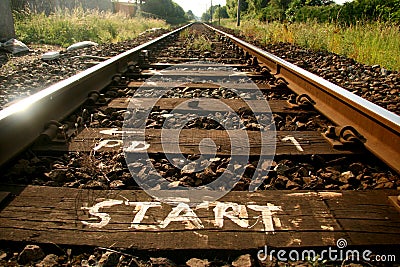 Welcome to our final blog post. The  journey of creating our "Medical Terminology Course Prototype" over the last few months could be described in a variety ways. It was a journey that included  learning, challenges and at times frustration. Other days were filled with optimism, brainstorming, creativity, team building and collegiality. 
Medical Terminology for the Pre-Nursing student was a course that our group decided to develop to foster success for students entering any general nursing program. Each of us as nursing instructors have seen deficiencies among our various nursing programs regarding this content.  Due to the ever expanding and complex knowledge requirements that nursing students require, they are  provided with minimal curriculum hours that specifically address medical terminology. Medical terminology, in most nursing programs, is delivered to students over a few short hours where students are introduced to the basic components of the medical language. From there it is the expectation that students
become fluent in the medical language as an adjunct of other courses and clinical experiences. The ability to learn medical terminology is difficult and at times confusing due to the fact that many medical terms are based on Latin, a language that most are unfamiliar with.     Picture Source
Throughout the course semester each of us has blogged about our decision to develop such a course and our individual experience with students and their difficulties with the
medical language. Further to that discussion our blog posts describe in detail our process of choosing Canvas as our LMS. We underwent numerous growing pains and a steep learning curve on this journey but in the end, we are very proud and confident that our course prototype, after a bit of tweaking based on our peers reviews, could assist nursing students in the attainment of a firm introduction to medical terminology.  Picture Source
In the first few weeks and planning phase, we trialled various learning management systems including, Moodle, Brightspace and Canvas.
Finally, as a team, we jointly decided on Canvas as the LMS for our prototype. Through each of our past blog posts over the course of the semester we discuss the reason why we chose Canvas but ultimately it was because  we found it to be the most user friendly of the three LMS systems and wanted to try something that none of us had worked with before. Although some of you as peers blogged about the annoyance of the phone calls from Canvas, we found the support to be exceptional. If we had a question during the project we would email or call and get a response within 24 hours. The "help"
link was great and often times watching a quick video would get us up and running if we ran into a glitch. We did find the loading times slow for our content within our modules and perhaps the LMS was not as functional on a smartphone as a computer but overall we would recommend it to others.

We showcased our learning by incorporating a variety of technological tools discussed throughout the semester for our module teaching content. We incorporated flipgrid for

introductions to give students a voice and used assessment tools built into the LMS such as quizzes to demonstrate the functions available within the LMS. Although we thought our prototype was ready to go live we found through constructive peer feedback some things we would change and fix before we would make this happen.                  Picture Source
First off we want to thank those peers that took the time to provide our group with such thorough and constructive feedback in regards to our course prototype. It was nice to hear
that our course was user friendly, easy to navigate  and specific to the targeted audience. We appreciated that our viewers found our activities both engaging and student centered. Here are some of the minor things that we would change.
One specific comment that was mentioned in regards to our prototype was that it may be nice to provide users more opportunities to interact and ask questions in a more informal manner, such as through the use of discussion forums. This is a great point, and something that our team did contemplate. We decided against the idea of open and informal discussion forums as our course is asynchronous in nature. After receiving this feedback our group revisited this discussion. We have concluded that an informal
discussion forum might be a nice component to add to our course to foster a feeling of community among the students. Because this course is designed to be taken before students commence their nursing program, one can assume that many of the students registered in this course will eventually be  taking their full-time nursing program together. By allowing students to potentially gain a sense of community and develop relationships prior to actually starting in their course could only foster success and develop a potential peer support system.
Other useful and appreciated feedback was in regards to appearance and ensuring that text size and audio was user friendly. Ensuring text size is at an appropriate size and that screens can be maximised are important pieces of information that would defiantly be addressed if our course were to go live. Furthermore, ensuring audio presentation was delivered in an appropriate form such as screencastify was helpful.
Another thing that we now realize that we could have done a better was explaining our
rationale as to why we picked our LMS. Each of us had  blogged about this point as to explain as to why we picked Canvas and therefore did not include the rationale in our course syllabus. Here are the links to our past blog posts that describe each of our thoughts and rationals: Twana, Melinda and Stephanie.

We also now realize we could have included additional resources and specific information on our course profile for EAL and Indigenous students that may be enrolled in our course. We did make the assumption that students would have English proficiency and good academic standing in order to be accepted into the nursing programs but did not recognize this within the profile. We would also include some discussion on socioeconomic and cultural considerations as this is something that we did not include. This was consistent feedback and will definitely be taken into consideration.
We appreciated the feedback that recognized the components that were showcased in
 our ECI 834 learning and the various tools incorporated within our three modules such as screencastify with google slides, adobe spark and voice over PowerPoint. We attempted to demonstrate our knowledge and the functionality of Canvas by using assessment tools (i.e. quizzes) built into the LMS as well as various other tools which increased student interaction prior to implementing our course.  Picture Source
Part of the blog prompt for this week was to include our course profile. Within our course prototype we called this the "syllabus". We have included what we had in our course below.
EC&I 834: Medical Terminology
Saskatchewan Polytechnic
Spring Semester 2017
Online Course – Asynchronous
Instructors: Stephanie Grand, Melinda Pelletier & Twana White
Email: SMTmedicalterminology@gmail.com
Stephanie Grand

Office: Parkway  Rm.252

Twitter:@stephgrand1

More @: Stephanie.grand@saskpolytech.ca

Melinda Pelletier

Office: Parkway Rm. 200.10

Twitter: @sauvepelletier

More @: Melinda.pelletier@saskpolytech.ca

Twana White

Office: Wascana  Rm.731.2

Twitter: @twanalw

More @: Twana.white@saskpolytech.ca
Video conferencing will be available to students every Wednesday from 7pm-8pm Central time. Facilitator will be available for questions and any assistance you may need with the course. Please join the conference at this time if you so wish!!
1.0 Course Description and Objectives
1.1 Course Description
This online course examines introductory medical terminology to pre- nursing students entering a nursing education program.
This 8 week mandatory non-credit course will be offered through asynchronous online facilitation upon acceptance and prior to beginning a Saskatchewan Polytechnic Nursing Education Program.
Passing grade: 50%
1.2 Course Objectives
This online course will focus on three modules:
Describing structure of medical terms

Identifying accepted abbreviations of medical terms

Exploring body positions and planes
2.0 Resource Materials
Chabner, D. (2015). Medical terminology: A short course (7th ed.). St. Louis, MO: W. B. Saunders.
3.0 Special Needs
It is the responsibility of students who  may have a disability, injury or illness and feel they  require academic accommodation to contact course facilitators following contact and assessment with Saskatchewan Polytechnic Learning Services at (306) 775- 7436
3.1 Attendance and Punctuality
This 8 week asynchronous online course allows the learner the flexibility and freedom  to self schedule their learning. Although learners can migrate through the course content at their own pace, we have included a weekly schedule to demonstrate the time most students require to complete each module successfully.
4.0 Assignments
Assignment #1-Module 1.5 (30%)- Multiple Choice Evaluative Quiz
Assignment #2-Module 2.5 (30%)- Multiple Choice Evaluative Quiz
Assignment #3-Module 3.5 (35%)- Describe and document the wound or identified area of images.
Assignment #4- Participation (5%)- Discussion participation   
5.0 Saskatchewan Polytechnic Policies
Policies and procedures have been developed to fulfil the vision, values and mandate of the organization and include the following series, academic, advancement and alumni, facilities, finance, general administration, health and safety, human resources, information management, international, materials management, research and scholarly activity, and student services.
An annual policy notification process is in place to meet the organisation's obligations to ensure employee and students are aware of their individual rights and responsibilities related to Saskatchewan Polytechnic Policies. This notification appears annually at the start of each school year. When you log into your Saskatchewan Polytechnic user account, an online annual policy notification screen will appear and you will be required to electronically acknowledge receipt of the notification.
Please read and refer to Saskatchewan Polytechnic policies to help guide your experiences while you are a student in the Pre-Nursing Medical Terminology course.
For more information and a complete list of Saskatchewan Polytechnic policies and procedures, please visit the schedule and Saskatchewan Polytechnic website  (Links to an external site.)at and look for "Policies and Procedures" under the section titled "About–> About us–> Policies"
6.0 Weekly Schedule
Week   
   Content            
  Assignments and Readings   
Week 1

   Introduction

Complete your Canvas profile

Complete Discussion Post #1

Readings for Module One

Week 2

   Module One

Compete instruction online video provided

Complete learning activity

Week 3

Submit Module One evaluative tool

Complete Discussion Post #2

Readings for Module number two

Week 4

   Module Two

Complete instruction online video provided

Complete learning activity

Week 5

Submit Module Two evaluative tool

Readings for Module number three

Week 6

   Module Three

Complete instruction online video provided

Complete learning activity

Week 7

Submit Module Three evaluative tool

Complete Discussion Post #3

Week 8

Submit final project

Complete online course evaluation
7.0 Online success strategies
Top 5 strategies for success in online learning:
Devote consistent blocks of time to the class

Communicate regularly with the professor

Engage with your classmates

Begin your work early

Remember that online classes vary greatly
If you would like to access our course in full detail, here are the directions to do so.
Click here
User name/log in:
eci834student@gmail.com
Password:
student123
Although we can not respond to all the feedback from all reviews, we have read and considered it all in detail. Unfortunately it was challenging to recognize all feedback when
some of the feedback was evaluative and judgemental in nature. We are grateful to the peers that looked at this exercise as an opportunity to assist colleagues to grow and learn from each other. To those peers that felt this was an opportunity to be overly critical and analyze every small detail our course prototype we choose to respectfully decline your feedback and not respond in detail at this time.
Once again, we want to thank everyone for the honest and constructive feedback. If we
were to go live with our prototype we feel all of the feedback provided would prove to be very useful and ultimately facilitate the student and their success.