In this week's #ECI830 class the debate topic was, "Technology is a force for equity in society."
On the agree side there was Jen, Dawn and Sapna. In their opening arguments video they stated that technology is bridging the digital divide and providing opportunities to those that may not have had such opportunities in the past. It was discussed that it should be called digital inclusion instead of divide. They further explained that open education in the form of virtual classrooms and online educational resources (MOOC's, OEC, OER) made education more flexible, accessible, and are providing fair and inclusive opportunities for all people.
Some main points that I took away from the presentation was:
Technology connects many people across the world- Most people have access to technology and therefore it is the perfect tool to connect from anywhere in the world and anytime. It also provides fairness in regards to gender, socioeconomic status and ethnic background.
Technology removes barriers- Technology can act like a bridge for learning, students can have a voice, and technology has features like assistive technology that help students who may have learning disabilities or difficulties.
Technology doesn't discriminate. Sexism was here long before technology.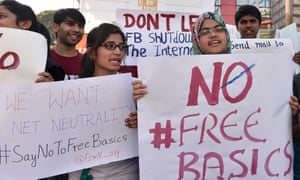 On the disagree side there was Rakan and Amy S. In their opening arguments video they stated that technology is designed in ways to promote racial inequality, gender inequality, digital colonialism and economic inequality. To be totally honest, I don't think I ever thought this deep about this ever and think that Rakan and Amy S did a great job at defending this side.
Some main points that I took away from the presentation was:
The AI facial recognition problems was very interesting. Rich vs Poor- lower income don't get connected. "digital poorhouse". 4 billion have access to the internet— what about the rest of the world?
Both sides did a great job in defending their positions – In my opinion, the most complex topic thus far.
I really enjoyed the above Ted Talk that was provided this week. It showcased how technology can be successful on a limited budget as well as, how educators need to look at options, not just the "tech candy". I liked how the video pointed out that technology is not to blame for the inequities. Inequities have been around far before technology. 
While doing more research and watching videos and doing the readings this week, I came across the below YouTube video called, "Using Technology to Close Equity Gaps".  Richard Culatta, from the US Department of Education presented on this topic.
He discussed five ways that technology can be used to close persistent equity gaps so that all students can have access to high-quality education regardless of who they are or where they live.
Opportunity 1: Equitable access to high quality digital learning materials.
Opportunity 2: Equitable access to expertise
Opportunity 3: Personalized Learning
Opportunity 4: Support for Planning Higher education
Opportunity 5: Supporting accessibility
Robert concluded his presentation with what I thought was very powerful. To summarize what he said, Technology is an accelerator, whatever we apply it to is going to accelerate. Technology is neutral, it is not good, nor is it bad. If we choose to apply technology is ways that accelerate existing inequalities, than shame on us all. On the other hand, if we choose to realize the value that we hold dear in this country, a value that all students should have access to the same opportunity for learning, regardless of their ZIP Code or income or anything else that we group some students to have less opportunity than others. If we decided that is something that we truly care about,  and we use technology as a way to solve those challenges- He believes that we have a tool that can change the world faster than anything else we've ever seen before.  Because if we drive them and keep that as part of the conversation, we change the world. It's as simple as that.
I think that this was a good summary of how I personally view this topic. Technology has the opportunity to be more digitally inclusive instead causing a bigger divide.  How are you ensuring you are being digitally inclusive is the question? Thank you for reading and stopping by my blog this week.